Sample GOT screens for robot control (FR Series, CR800-D), Full Project

An official sample GOT2000 project for robot FR Series (CR800-D controller) controlling and monitoring
System configuration: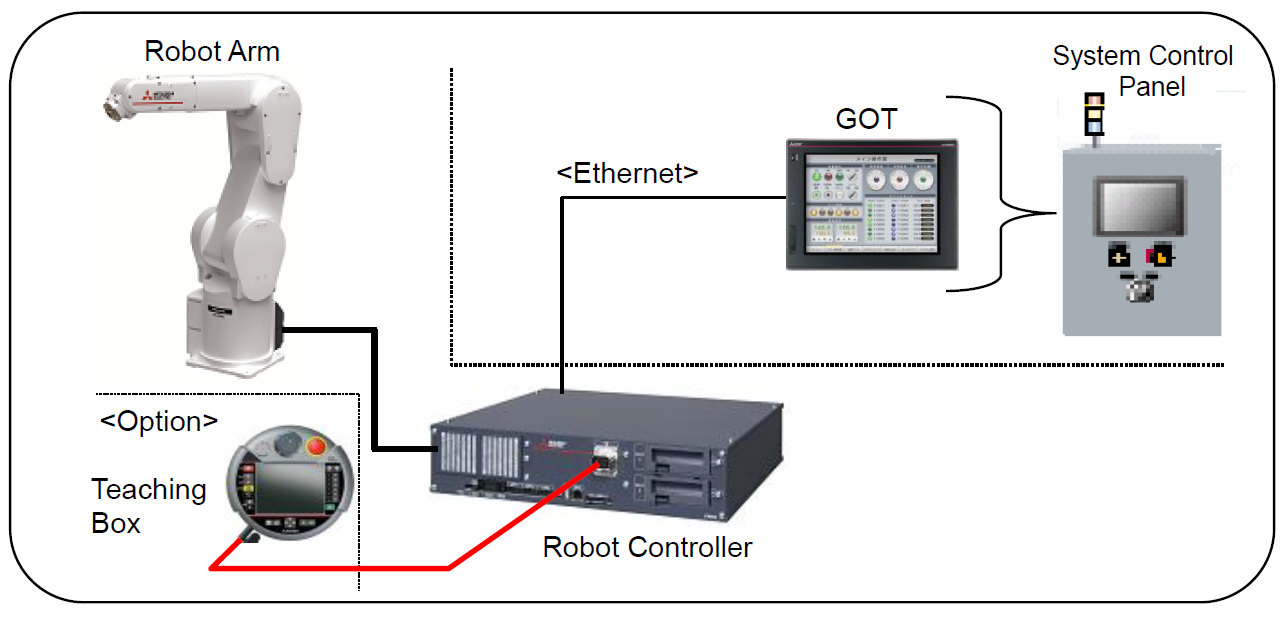 Project contains follwing screens:

Robot operation

Position Edit

JOG control

HAND control
Variable edit

Load level monitor

Current monitor

Position monitor
Production Information
Maintenance forecast

Preventive Maintenance

Predictive Maintenance

Error information

Error History

Manual
Station number definition:

Please be carefull to set unique station numbers in project.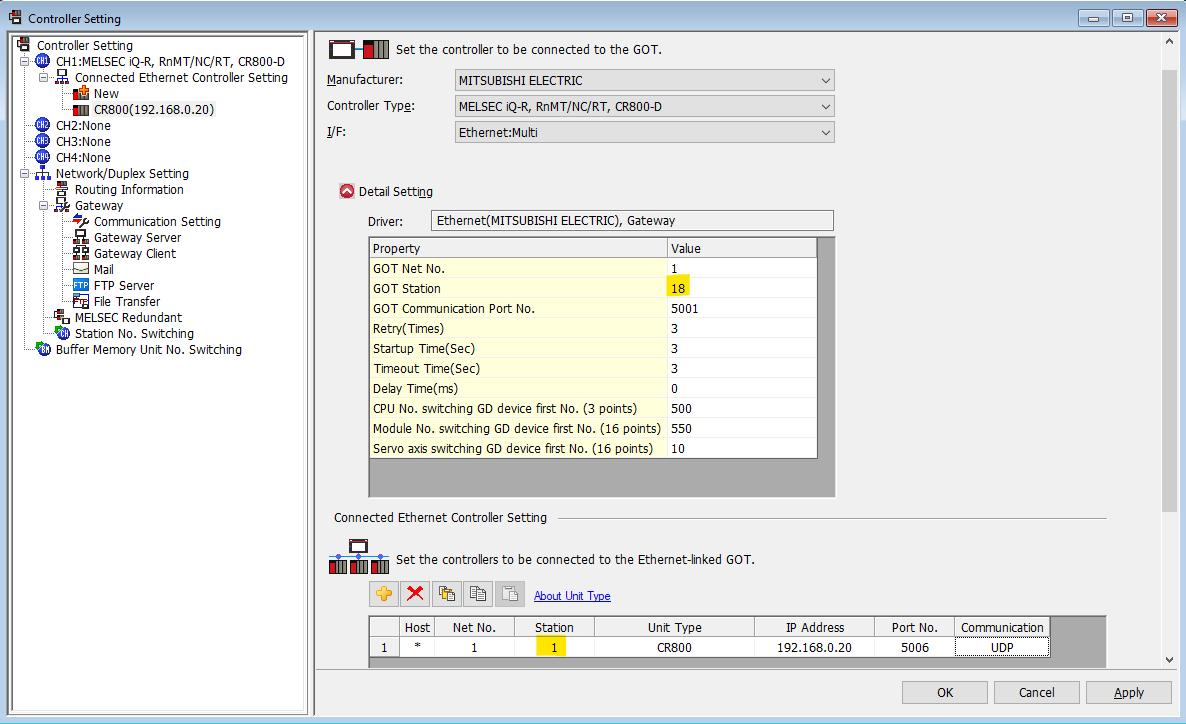 Attachment content:

1) Manual

2) GOT2000 project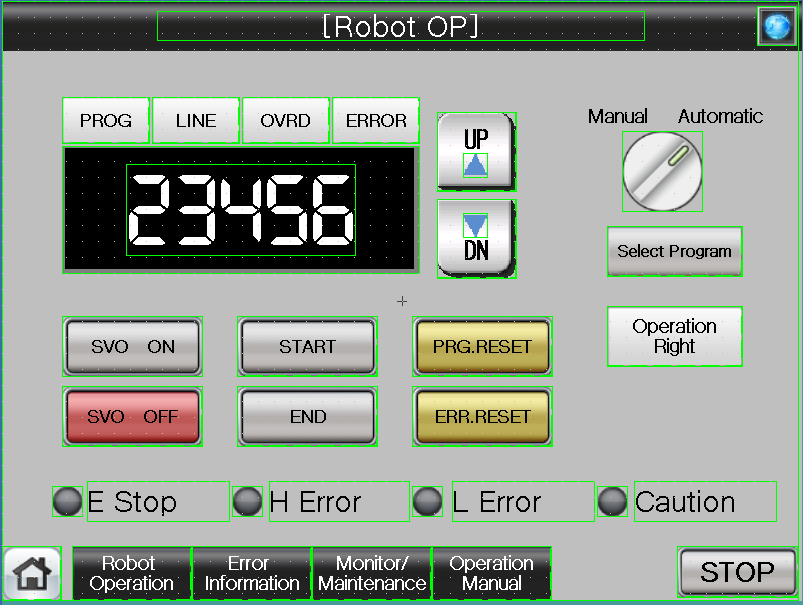 Related Articles

Sample GOT screens for robot control (FR Series, CR800-R), Full Project

An official sample GOT2000 project for robot FR Series (CR800-R controller) controlling and monitoring Attachment content: 1) Manual 2) GOT2000 project Sample screen

SLMP connection with robot. Sending global and status variables to SLMP Client

FR series robot (CR 800 controllers) have additional option of SLMP communication server implemented as standard. This enables to obtain several data from robot controller without complex configuration. With additional configuration there is ...

How to control FR-E800-E by iQ-R over CC-Link IE TSN

This article how to set up CC-Link IE TSN connection between iQ-R PLC and FR-E800 inverter. It also presents ready to use function blocks to realize basic control, read inverter monitors as well as read and write E800 parameters through the network. ...

FR series - Robot arm cables and connectors

This manual shows the wiring of robot's arm and connectors. RV-2FR Pneumatics 1E-VD02E 1E-VD01E Products Digital inputs/outputs Digital inputs products 1S-HC30C-11 Digital outputs products 1E-GR35S RV-4/7/13/20FR Pneumatics RV-4/7FR pneumatics ...

Robot palletization sample program

Sample program for palletization on the RV-7FLL robot. It can also be used for other robots. 1 Program description The program is designed to calculate cycle times for most palletizing applications on a robot. In particular, it is addressed to the ...