Iconics Suite - Proper settings to auto start 2 GraphWorX instances with 2 different displays on 2 different monitors [Application Startup]

This article show how to configure Application Startup to autostart 2 GraphWorX instances with 2 different displays on 2 different monitors
Application Startup

- run the Application Startup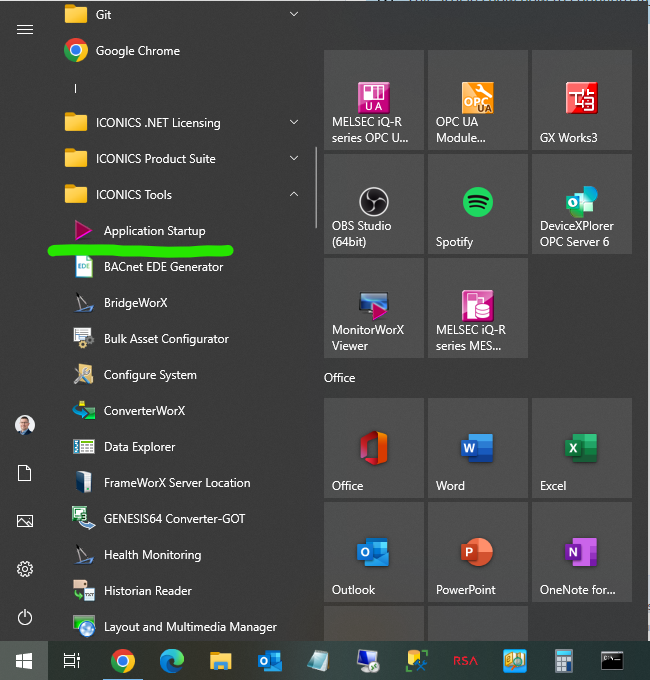 Monitors resolutions and layout
- phisically our configuration contains 2 monitors. First one have resolution 2560x1080 and second 1920x1080.

Application Startup configuration
- add 2 configurations of startup screens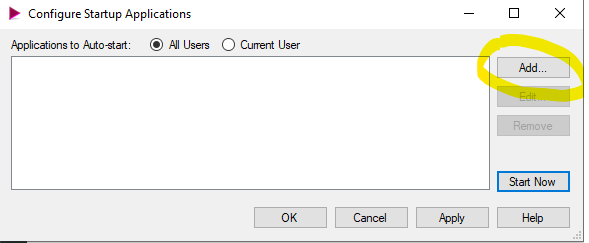 First monitor configuration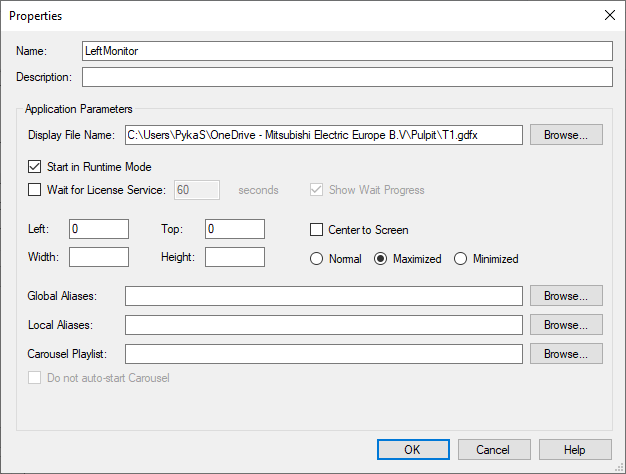 Second monitor configuration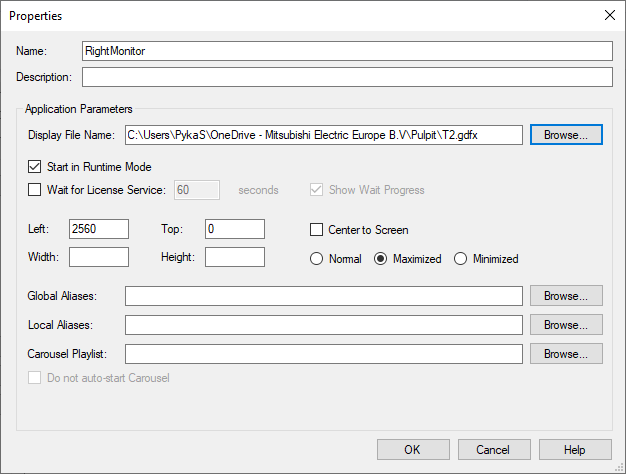 Related Articles

Iconics Suite - Proper settings to show GraphWorX display on multiple screens [Application Startup]

This article show how to configure display settings and Application Startup settings to autostart GraphWorX64 display on multiple screens Example description We are going to configure the case when we have one GraphWorX64 display stretched on two ...

Iconics Suite - Question mark tags (Current etc.)

This article show the list and usage of ?Current tags and rest of special syntax tags with question mark on beginning of the tag ?Current tags The Security Server exposes several points that expose information about the user, who is currently logged ...

Iconics Suite - Appearance properties for GraphWorX displays

This article shows where to find displays properties to customize the appearance of displays shown in GraphWorX runtime Change this properties to e.g. hide Ribbon, hide status bar, hide Title bar etc. If you want to customize appearance of the ...

Iconics Suite - Installation guide

This article will guide you how to prepare your operating system and database to install Iconics Suite. Please note that you will have to have Windows full admin user account to install Iconics properly! To complete Iconics Suite installation without ...

Iconics Suite - Client type check (GraphWorX or web browser)

This article give you possibility to recognize on which Iconics Suite client type your display is open and use this information for future action like show or hide certain elements Notice quality code 192 is good, 0 is bad Expression for label ...